Carolina Development Focus
All modifications and enhancements to materials and lessons undergo an extensive review and approval process by the OpenSciEd Curriculum Team to ensure integrity to the instructional principles and design specifications.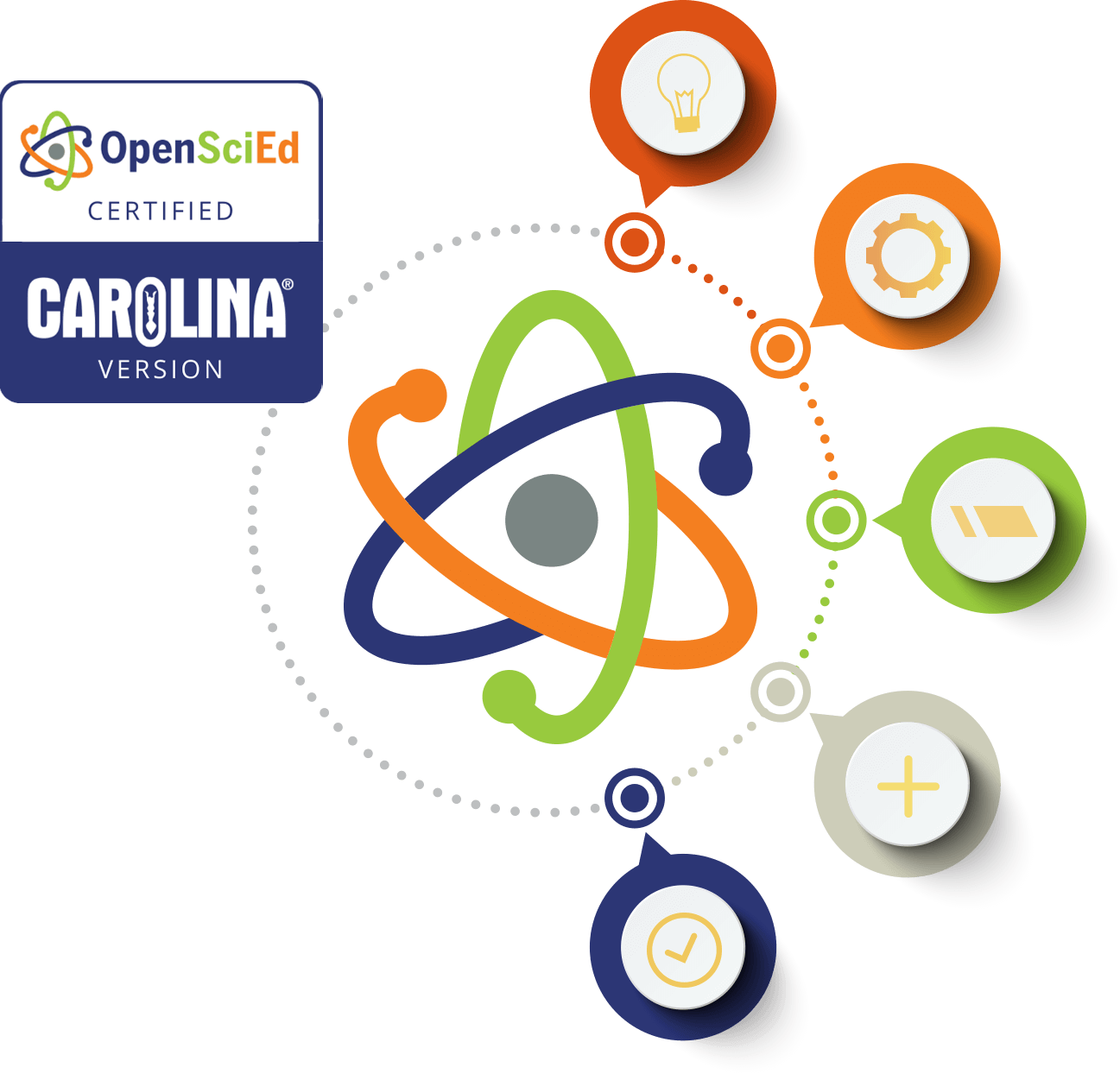 EASE OF USE
Redesign Teacher Guide
Reengineer labs and materials
Add digital resources and support
LESS PREP AND INSTRUCTION TIME
Simplify procedures and materials
Convert some labs to demo or video
Add teacher prep videos
REDUCE COSTS
Fewer materials
Less expensive materials
Digital options
ENHANCE SAFETY
Additional safety guidance
Reduce/replace some chemicals
Add lab videos
IMPROVE ACCESSIBILITY
ADA compliant print and digital resources
Maintain UDL standards
Materials meet adoption standards
"It is a pleasure to partner with Carolina Biological Supply Company... to offer a Certified Version of our OpenSciEd science curriculum for middle school. I am impressed with how Carolina understood our vision, paired it with their expertise in designing investigations, and created a custom version with enhancements to the units. We are excited that science teachers and students have a new option to transform their science education experience."
– Jim Ryan, Executive Director of OpenSciEd
Choose from the following:

Print Materials
Redesigned print versions of Teacher Editions and Student Resources
Improved format, layout and labeling and easy to read and follow.
ADA Compliant Teacher Editions
ADA Compliant Student Editions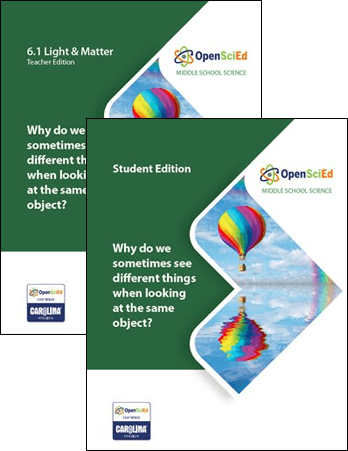 Kits and Materials
Flexible and all-inclusive options for complete kits, refurbishment materials, and individual components
Equipment Kits
Kits provide all consumable and non-consumable materials for 8 lab groups per class to allow for maximum student participation
Kits are available in 1-class (up to 32 students) and 5-class configurations (up to 160 students)
Kits are easily refurbished with 1-class or 5-class refurbishment sets
Kits are packed and shipped in sturdy, stackable crates and cardboard boxes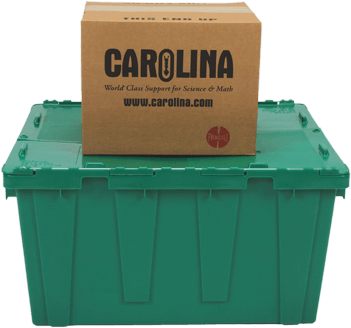 Digital Access
All instructional resources, including videos and simulations, are available in one place via Carolina Science Online
Class licenses allow for assignable content for students and reporting for teachers and administrators
Teacher access to basic digital resources is included with kit purchase