Basic Digital
Includes teacher access to all teacher and student resources for each unit including:
Teacher Edition eBook
Downloadable teaching slides
All teacher and student videos
All teacher and student resources such as teaching slides, handouts, readings, and assessments
Resources that are downloadable and editable
Basic Digital Access is included with a kit purchase.
Enhanced Digital
Teacher License Options
1-Class Teacher and Student Digital Access
5-Class Teacher and Student Digital Access
Subscription Length
1-Year License
6-Year License
1-Year License
6-Year License
All instructional resources in Carolina Certified Versions are available as downloadable or assignable content on the Carolina Science Online (CSO) platform. This interactive experience for teachers and students requires the purchase of a class license.
Each lesson includes:

Lesson Overview and Storyline

Materials and Preparation

Learning Plan

Teacher and Student Learning resources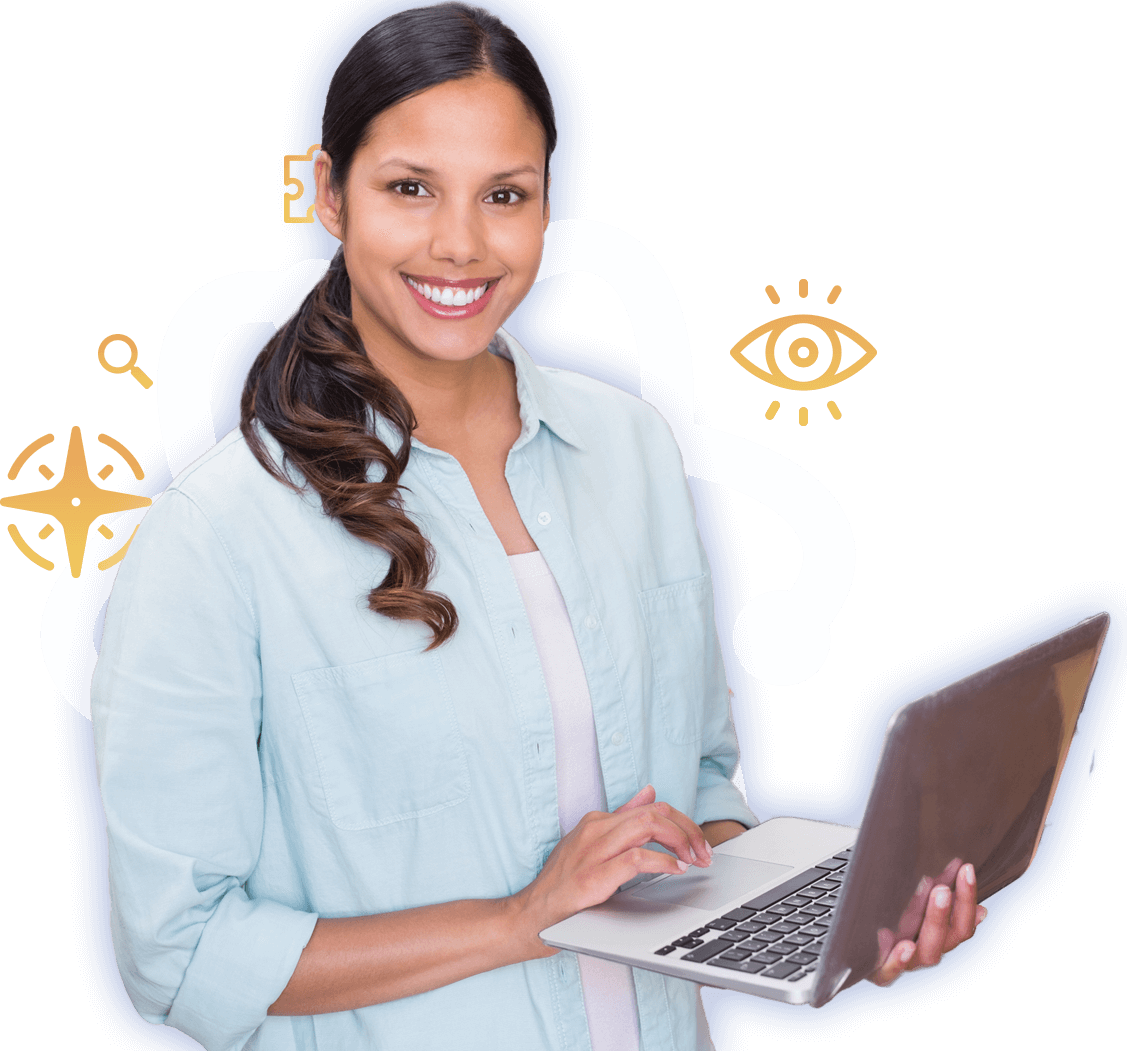 Lesson Overview and Storyline tab:
Describes what students have done in the previous lesson, will do in the current lesson and the next lesson Shows how the lesson is building toward NGSS Describes the individual parts of each lesson by day
Materials and Preparation tab includes:
All materials and digital resources needed for each student, lab group, and the teacher Digital resources linked at point of use Step-by-step materials preparation
More Videos
Learning Plan tab:
Breaks lessons down by day Lists investigation materials by lesson part References Teaching Slides to display
Digital Resources for Students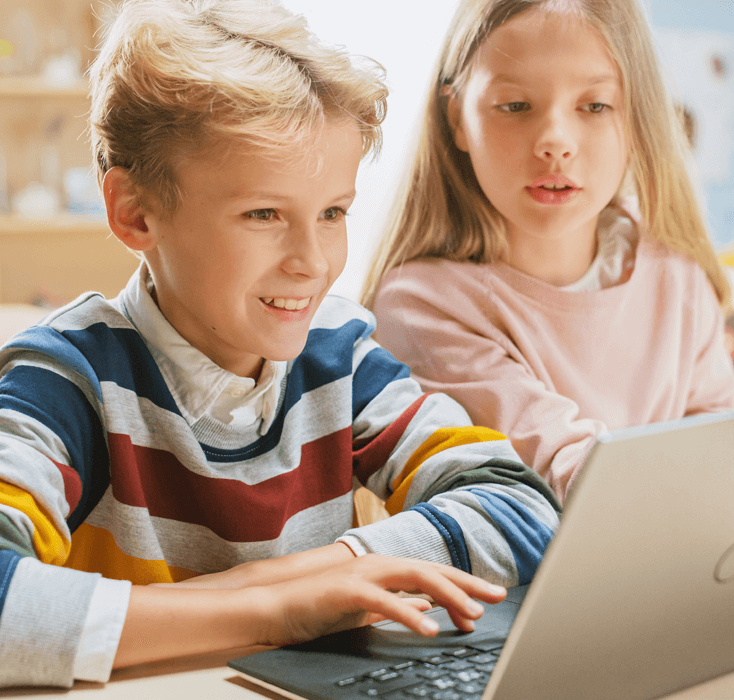 Interactive Digital Student Notebook:
An interactive lesson resource that makes teaching easier and helps meet the needs of all students.
Teacher benefits
• Teachers can assign all student instructional materials for a lesson in a single click (assessments are a separate assignable digital resource)
• The digital Student Lesson is organized to match the teacher's Learning Plan making it easy to stay in sync
• Teachers can view student work at any time to monitor student progress and review student work.
• The inclusion of student instruction for materials and prep, procedures, readings, and handouts, allows for a paper-free classroom
Student benefits
• Students can respond with text, drawings, and upload images providing the flexibility to meet the needs of all students.
• A Notes feature allows students to capture their thoughts, questions, and ideas throughout the lesson to refer to later
• All student work and notes are automatically saved in a lesson Summary. The Summary can be downloaded and printed to review student work and for use as study materials.
All digital resources are ADA and WCAG compliant to support student accessibility.
Individual Digital Resources
• Student videos that are embedded in the platform
• Assessments that are downloadable, editable, assignable, and interactive
• Individually assignable student resources including videos, handouts, references, readings, and procedures
• English and Spanish student resources that are downloadable, editable, and assignable
Spanish Resources
All Student Resources are provided in Spanish and are:
• Downloadable and editable
• Assignable to students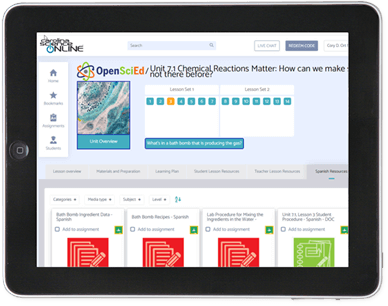 Digital Resources for Teachers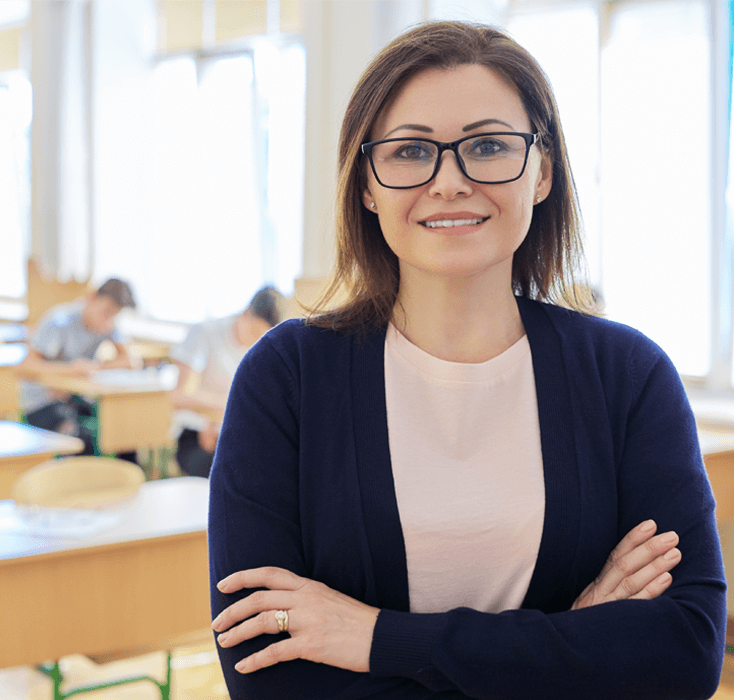 Unit Overviews contain:
• Unit Storylines
• Overviews
• Teacher Background
• Assessment Overviews
• Investigation Materials
• Unit-Level Resources
Units are easily accessible under the OpenSciEd tab on the CarolinaScienceOnline.com learning platform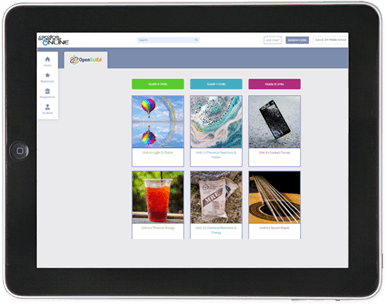 All units utilize a tabbed layout design that organizes content by Lesson Sets and individual lessons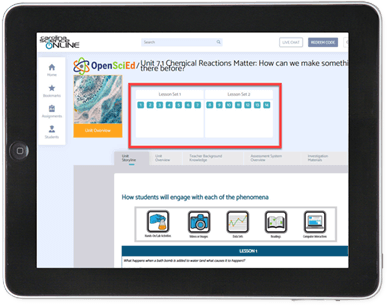 Additional Information
Compatible with Clever, ClassLink, OneRoster, and Google Classroom
ThinCC and LTI capable
Dedicated Carolina technical and system support
Do you have specific questions concerning compatibility with the Carolina Certified Version of OpenSciEd on CarolinaScienceOnline.com?